Set against the backdrop of the Manhattan skyline, the Prow Sculpture is an 11-story generative sculpture made of 258,000 individual LED pixels. Its concentric rings create a volumetric visual effect, providing a dimensional canvas across which Warner Media shows and films are algorithmically interpreted as animated art.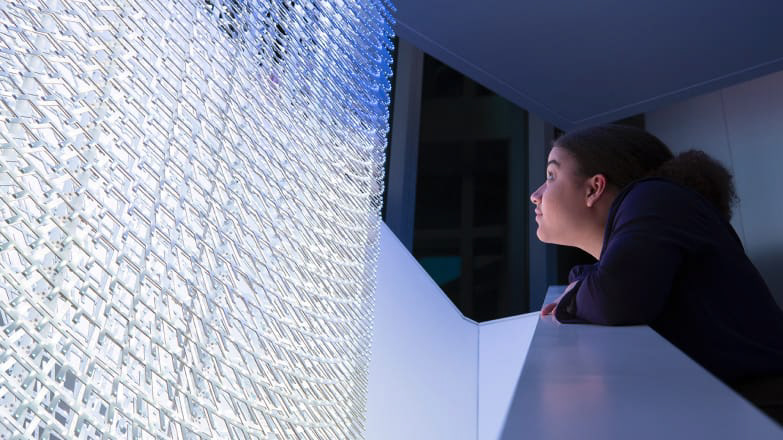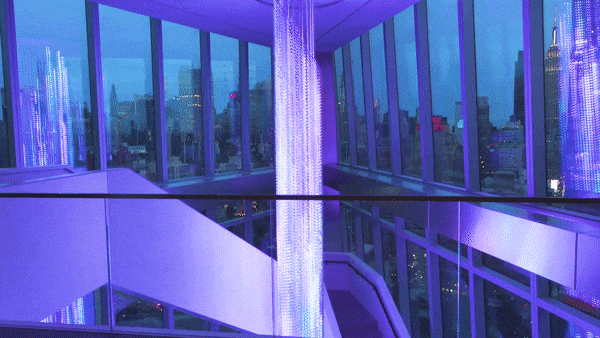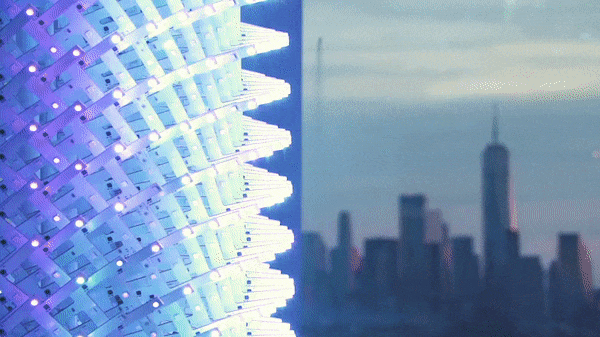 Custom software decodes broadcast-ready media assets on the fly, analyzing audio and visual content to extract the visual parameters which shape the Prow's realtime-rendered generative system.
In addition, docents control the sculpture's modes and source media through a digital interface located at both the top and bottom floors of the Prow. When idle, the interface displays information about content that is being showcased on the LED sculpture.